Let's face it – no matter how much we want our kids to stay away from sweets, they will always crave for treats like cookies, cake, smoothies and ice cream. As long as they're eating nutritious ad balanced meals, there's nothing wrong with giving them sugar for snacks from time to time. You could even involve them in the baking process! Try these quick and easy classic chocolate dessert recipes.
Caramel and Peanut Butter Combo
What you need:
36 pcs. bite-sized chocolate-coated caramel peanut nougat bars
2 eggs
2 cups flour
1 cup creamy peanut butter
Butter in a cup, softened
Packed brown sugar ( as per taste)
1 cup granulated sugar
Baking soda
A oich of Vanilla extract
1/2 teaspoon salt
Using a blender, beat together the peanut butter, butter, brown sugar and granulated in a bowl. Add the eggs and the vanilla extract and continue blending until smooth. Sift the flour, baking soda and salt then add to the peanut butter mixture. Blend with a hand blender for proper mixing. Now cover the bowl and set it aside for at least an hour.
Arrange the nougat bars on a baking tray (3 inches apart) and spoon 2 tablespoons of the batter around each piece. Bake for 15 minutes in a pre-heated oven (350F). After sometime, cookies will start becoming lightly browned. Serve when the cookies are cool and comfortable to hold.
Pistachio Delight
What you need:
1 package instant pistachio pudding mix
1 1/4 cups flour
3/4 cup butter, softened
1/2 cup toasted pistachios, chopped
In a bowl, blend together the pistachio pudding mix and the butter until mixture is smooth. Get the pistachios chopped. It's time to mix pistachios and all-purpose flour well. Once done, now scoop a spoonful of the dough into a baking tray. Make sure, there's enough space between each cookie dough
Compress the dough so that they look flat. Bake in a pre-heated oven (375F) for 15 minutes. Cool before serving.
The Classic Chocolate Chip
What you need:
Eggs, preferably two
1 3/4 cup all-purpose flour
Semi-sweet chocolate chips
1/2 cup granulated sugar
Melted Butter
1/4 cup packed brown sugar
2 teaspoons vanilla extract
1/2 teaspoon baking soda
1/2 teaspoon kosher salt
Combine butter, granulated sugar and brown sugar in a large bowl. Now, keep adding eggs, a teaspoon of vanilla extract, baking soda one cup a pinch of salt, and flour. Stir until they are well-mixed. Don't forget to add chocolate chips after that.
Using a medium cookie scoop, place rounds of dough on a cookie sheet and bake in a pre-heated oven (350F) until cookies are set, 7-10 mins.
Add a little more sweetness to your little one's day by making these quick and easy cookie recipes.
Chocolate Smoothies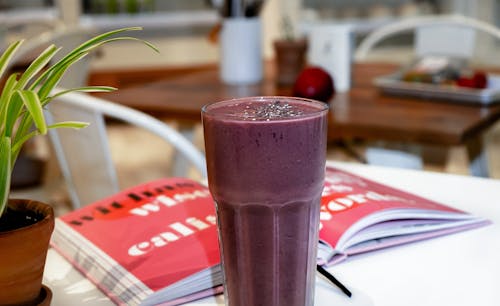 A discussion of delightful chocolates will remain incomplete if we do not talk about chocolate smoothies.  So, here, we will be talking about some classic chocolate smoothie recipes to satisfy your cocoa cravings.
Blend 6 oz. of chocolate yogurt, one-fourth cup of skimmed milk, 1 chopped banana, and 3 large ice cubes. To do some experiment with consistency, you can use some milk or ice. Serve immediately.
Chocolate mocha goes well for people who want to have a little coffee in their drink. Combine 3/4th cup of chocolate ice cream, a cup of strong coffee but chilled, and scoop 2 tablespoon of chocolate ice cream to blend everything together. Add one-fourth cup of club soda and pulse to blend well.
The Takeaway: Chocolate Dessert Recipes
When it comes to chocolate, age does not matter. In fact it is a forever favorite charm that delight your senses. A chocolate treat is heavenly and healthy at the same time.